If you're new to homemade ice cream, you'll want to try this recipe, stat. Not only does this make the perfect amount of ice cream for one person (i.e. you), but it can also be made with a simple electric hand mixer. In other words, you don't need to invest in a fancy ice cream maker to get started.
The recipe, originally shared on TikTok by @buttermilkbysam, is super easy. All you have to do is combine the basic ingredients in a mason jar, whisk everything together, then stir in any additions like chopped nuts, fruit, or brownie bits. Once frozen, the mixture will magically turn into a delicious batch of homemade ice cream. Yum.
There are also countless ways to customize this frozen dessert. For example, if you want to increase sweetness, add more sugar or sweetened condensed milk. If you prefer thicker ice cream, add extra chocolate candies or nuts. Plus, thanks to the small-batch nature of this recipe, it's great for using up leftover ingredients or experimenting with new flavor combinations.
That being said, I decided to make three different flavors of mason jar ice cream: cookies and cream, chocolate Nutella, and strawberry cheesecake. First up are the cookies and cream, which contains a generous helping of crushed Oreos.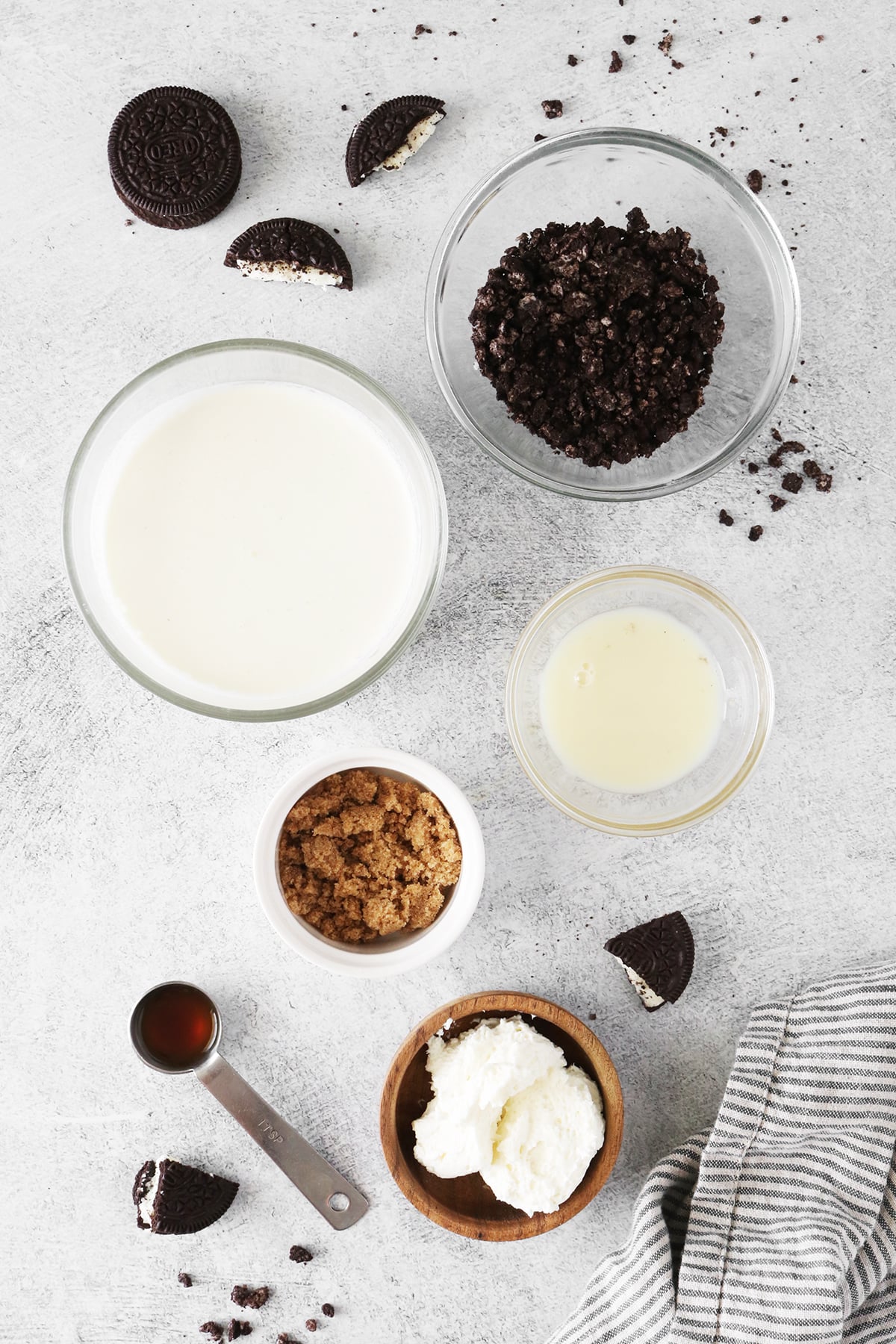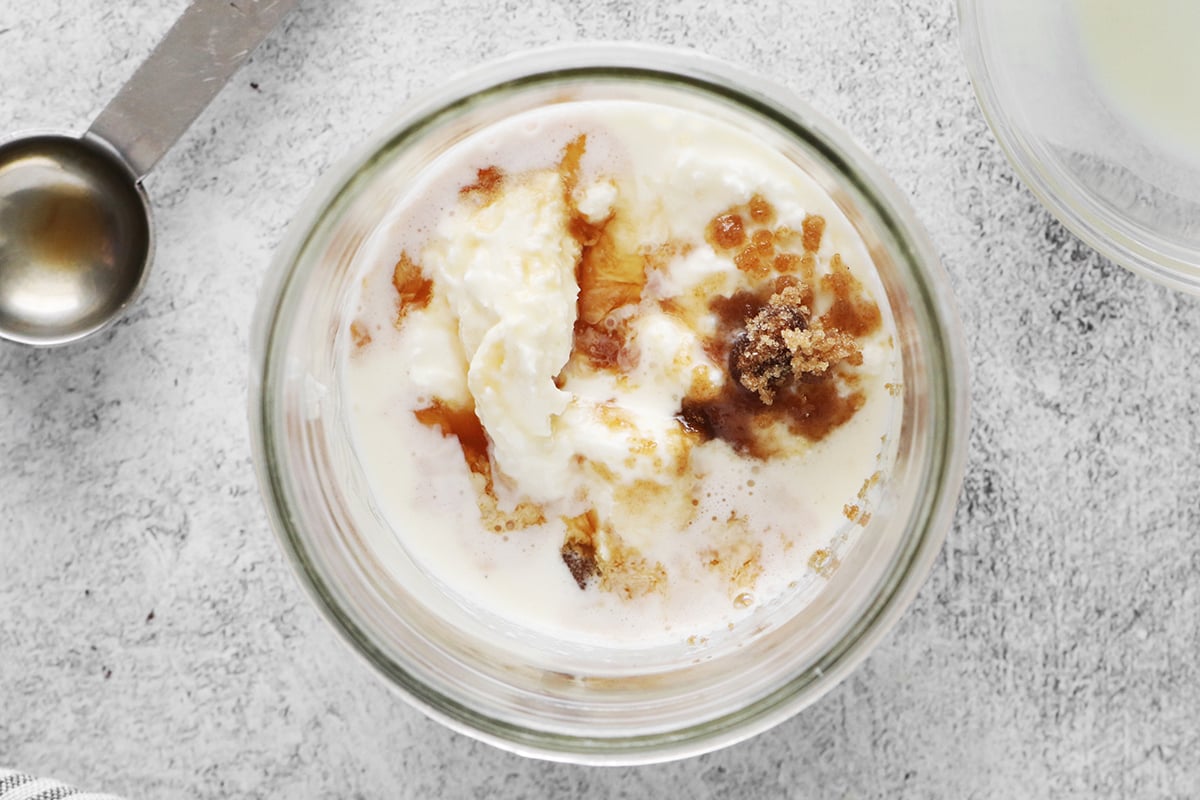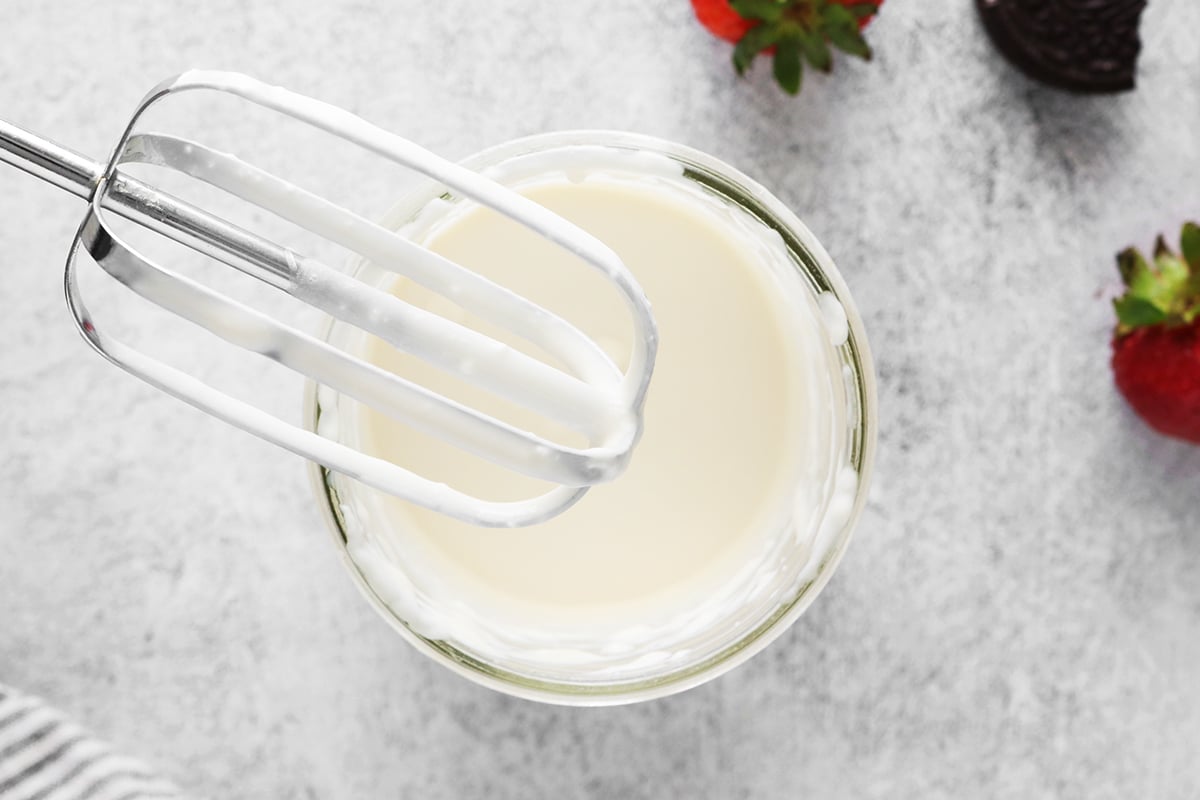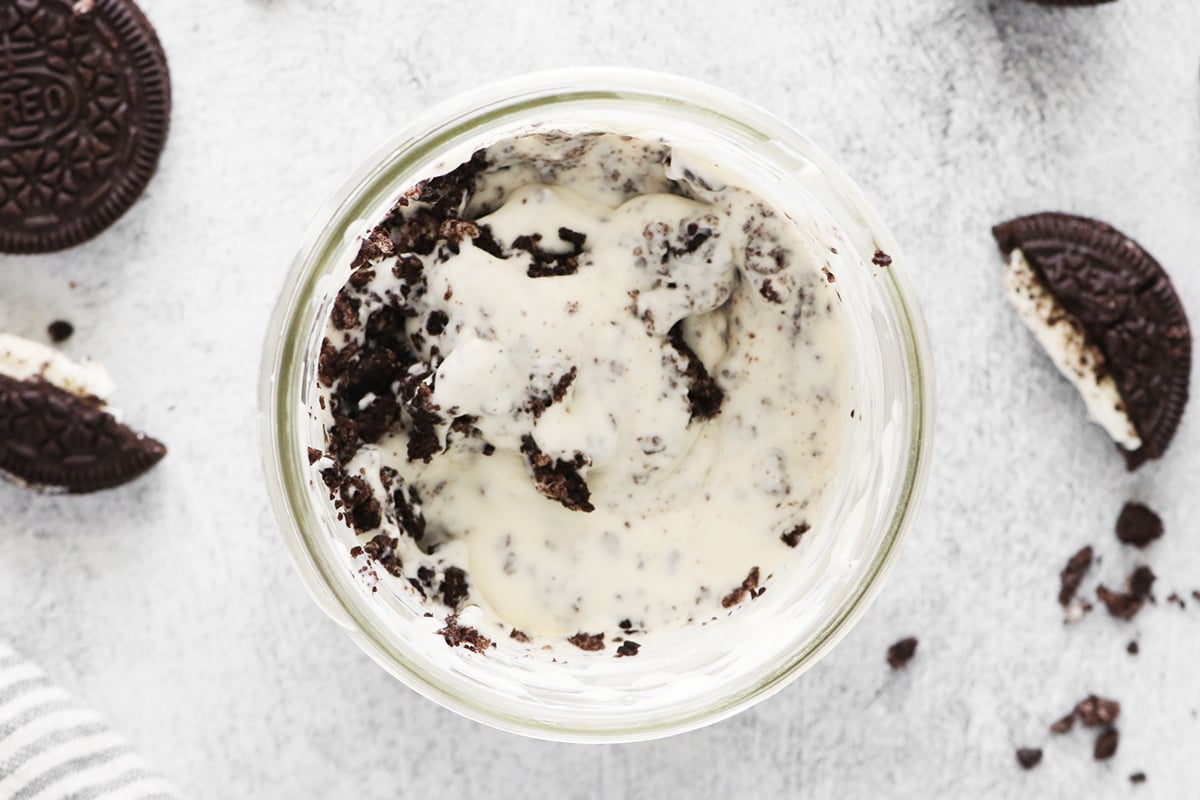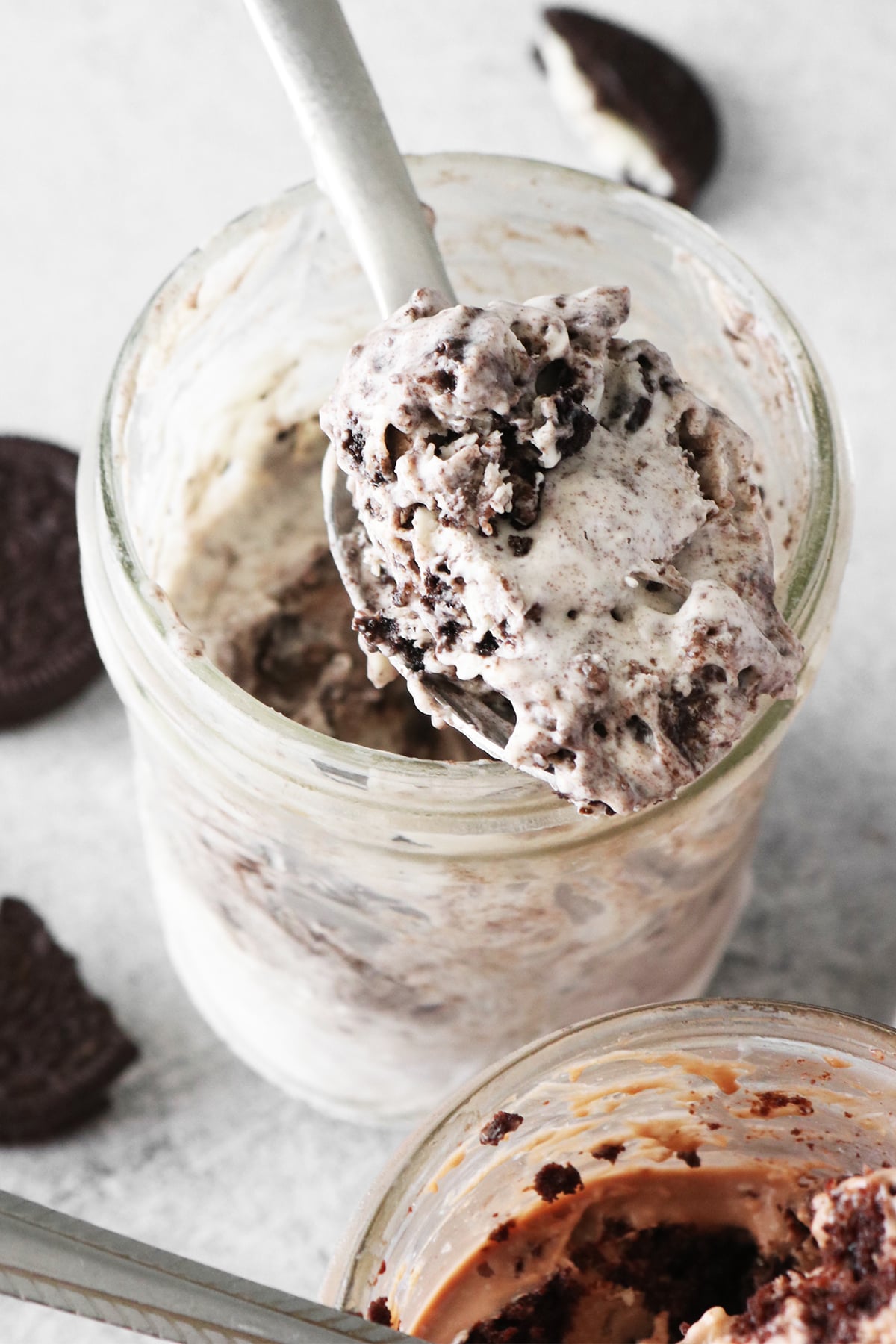 To make the chocolate Nutella version, I used Nutella, brownie chunks, and chopped nuts.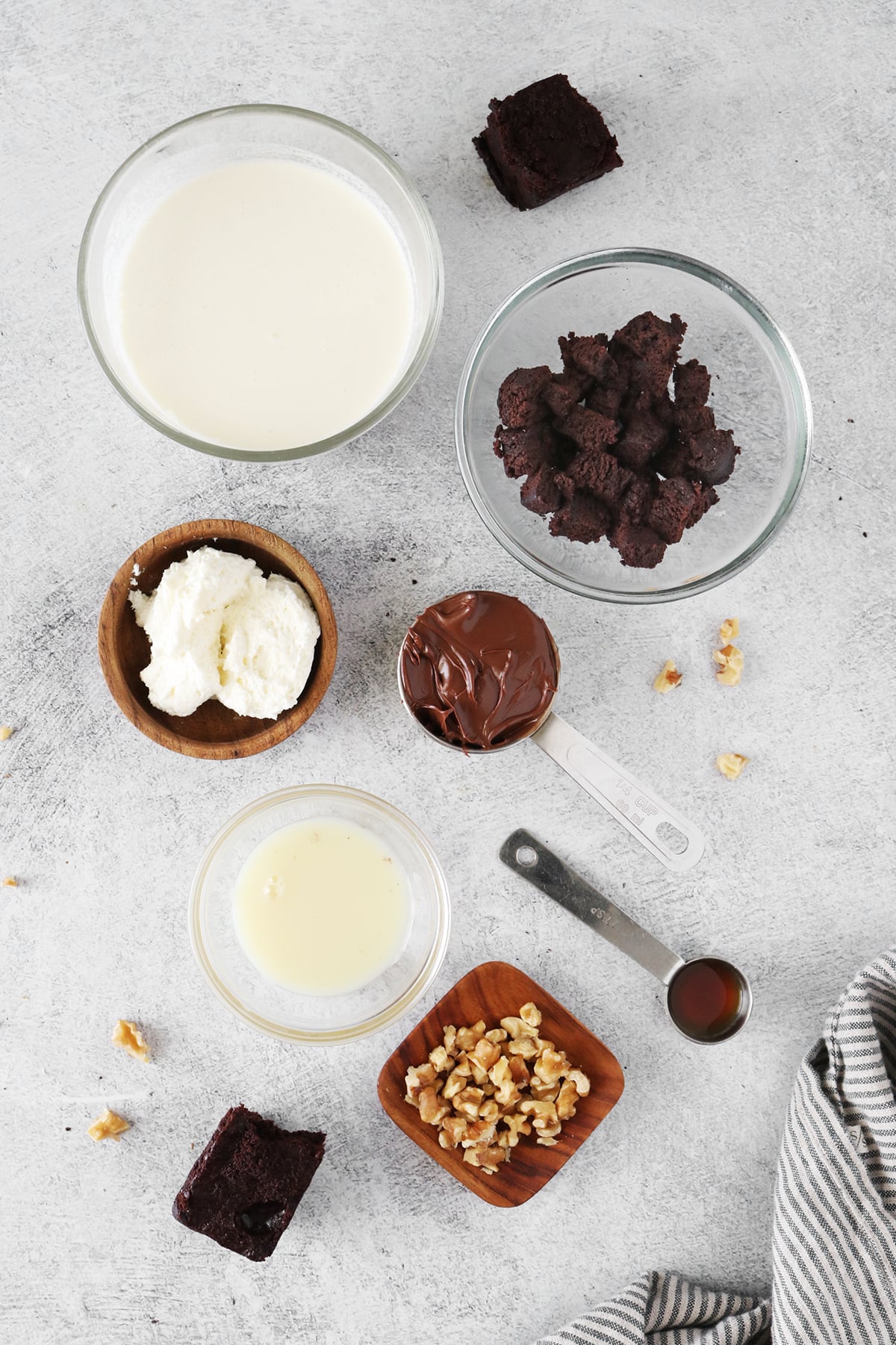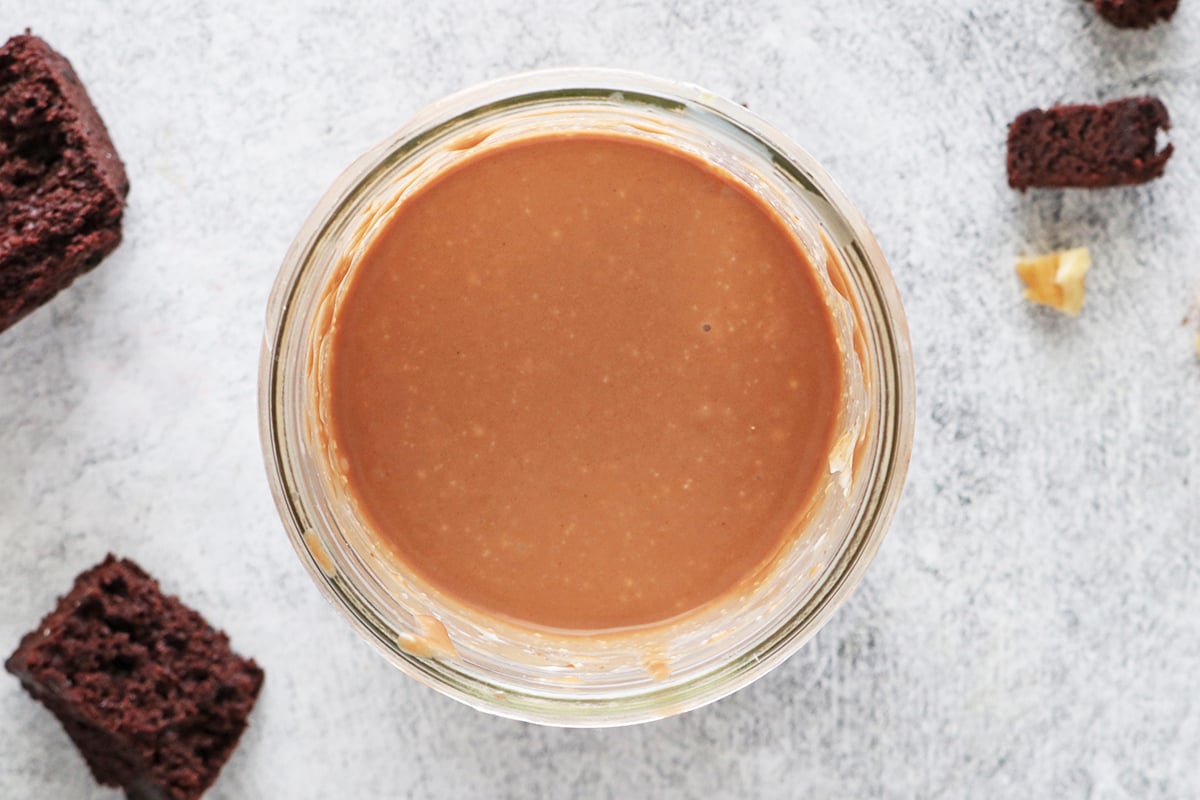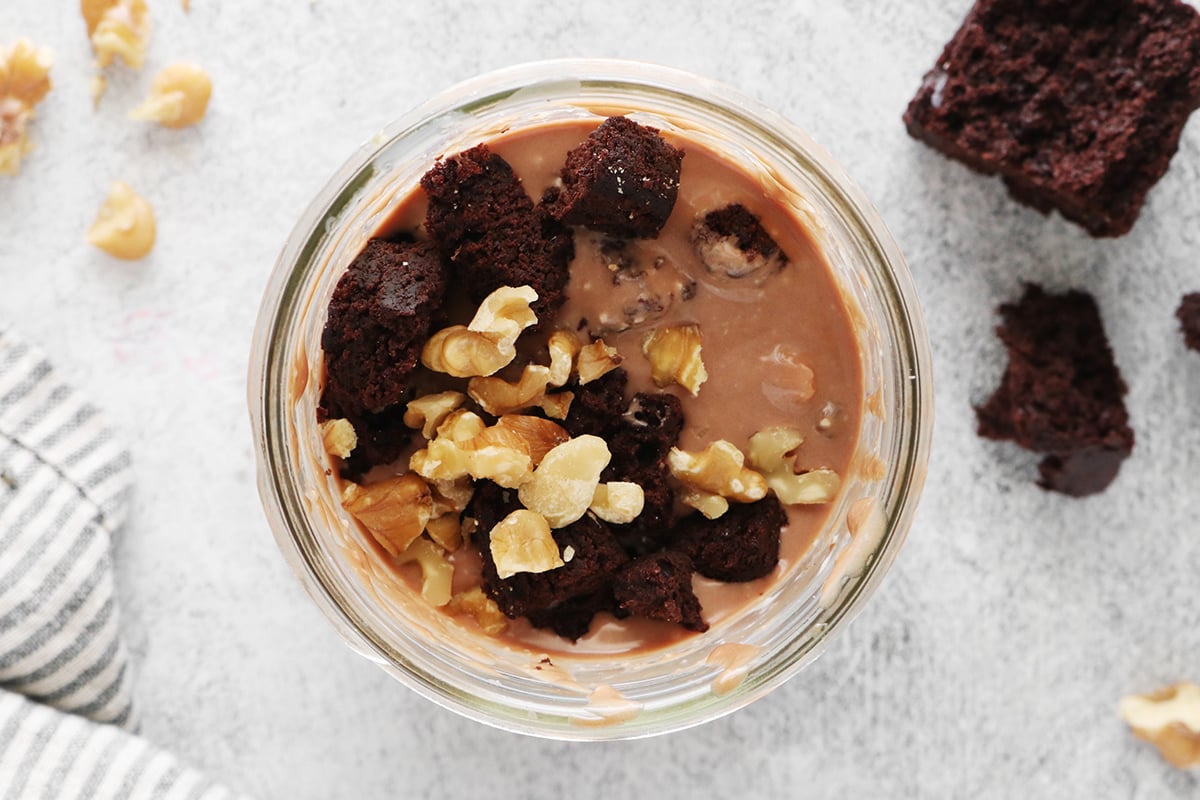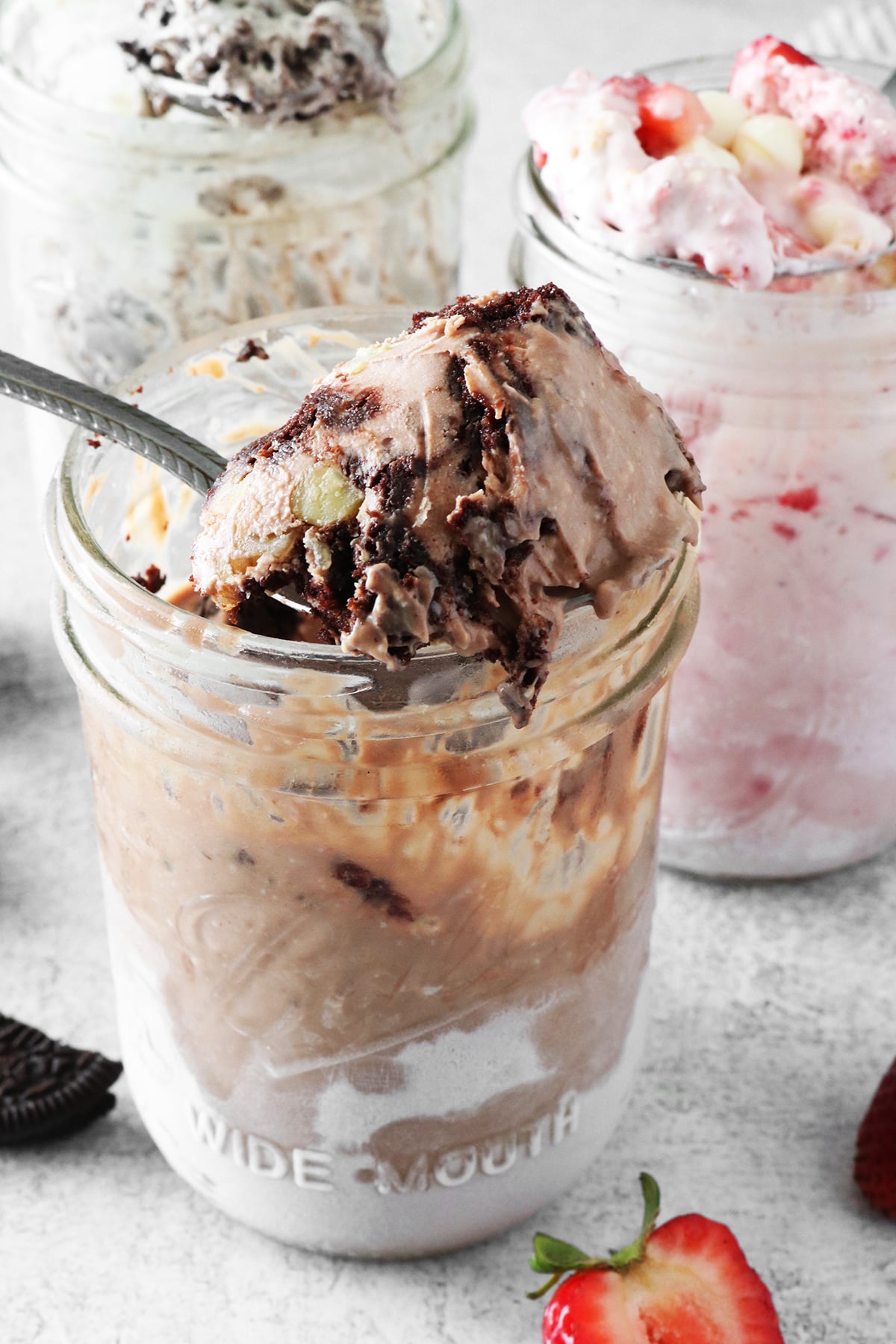 For the strawberry cheesecake version, I added strawberry puree, diced strawberries, crushed graham crackers, and white chocolate chips.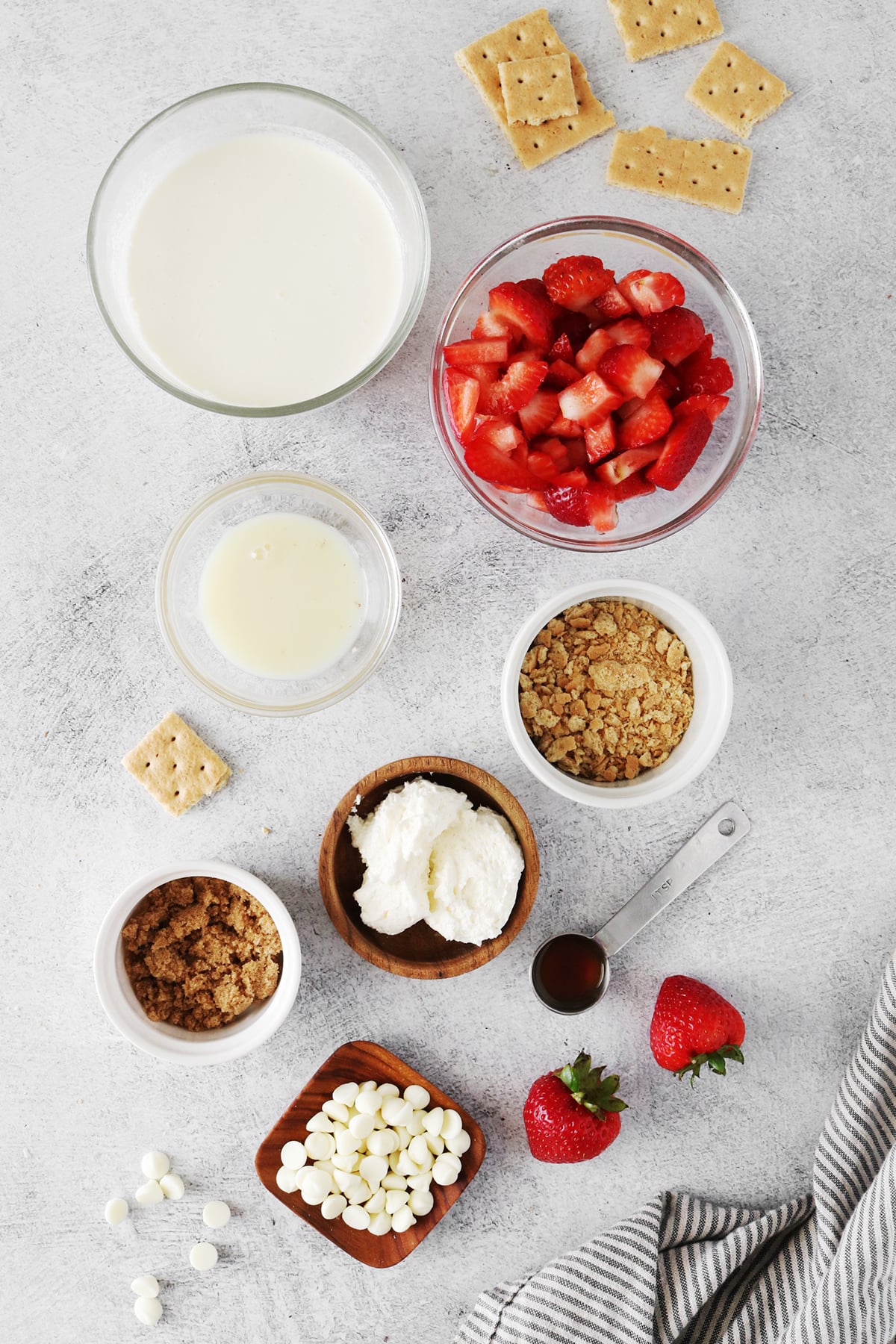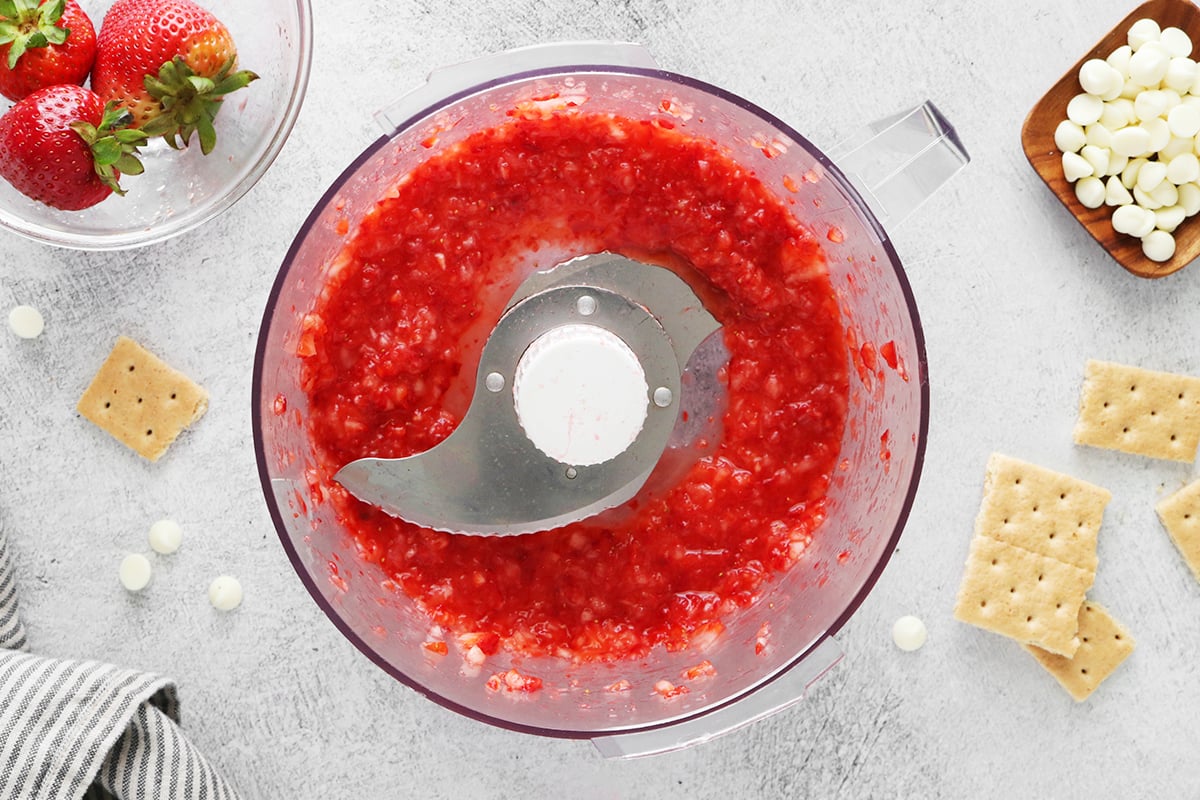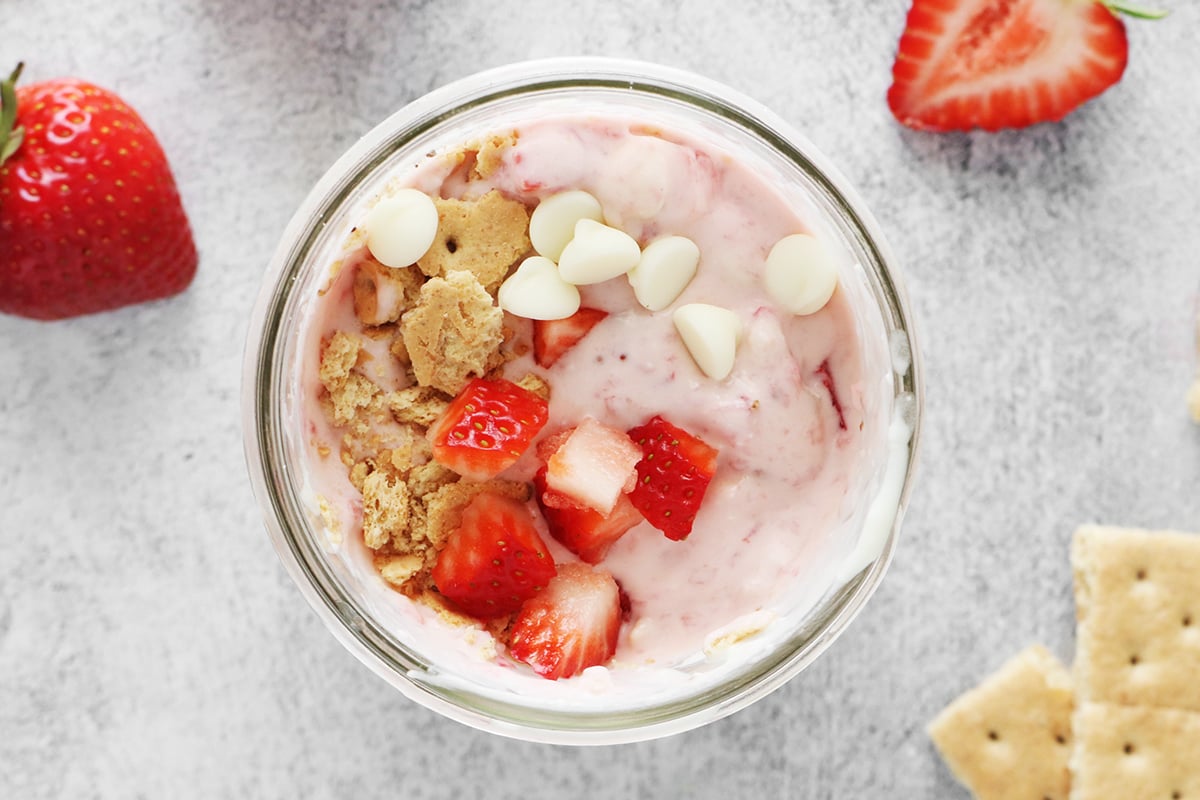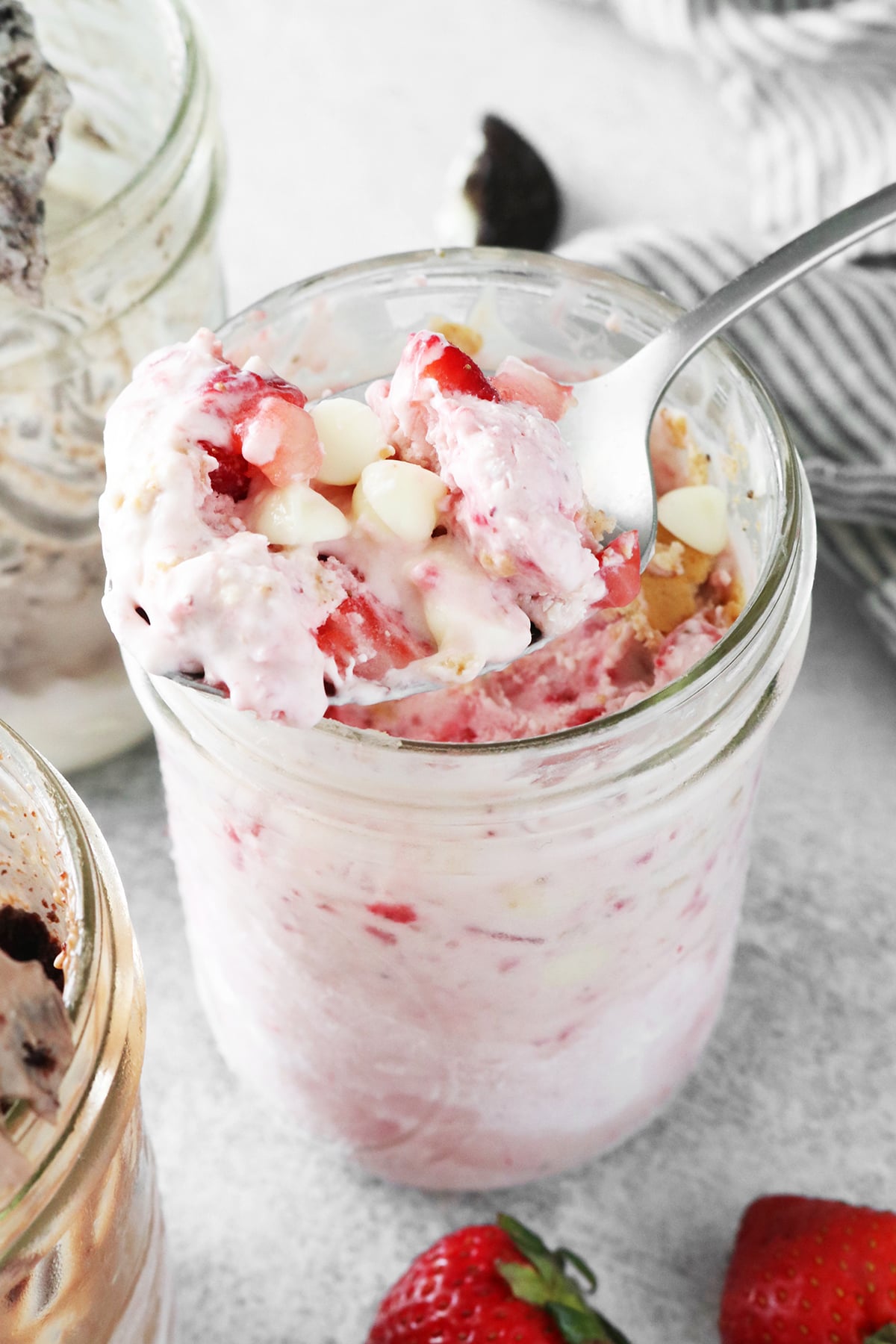 I can tell you that these three flavors are delicious. Keep reading to learn how to make them yourself.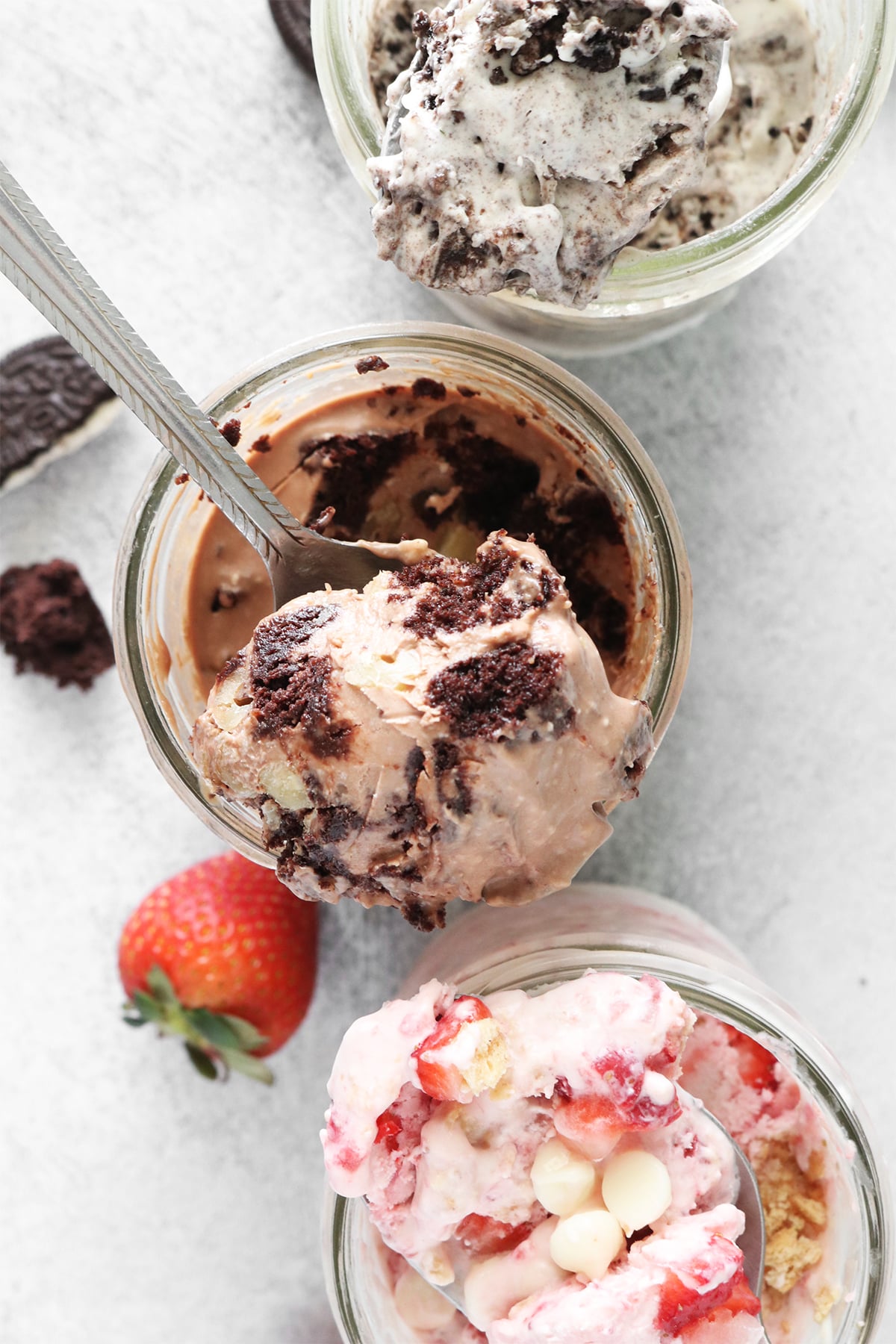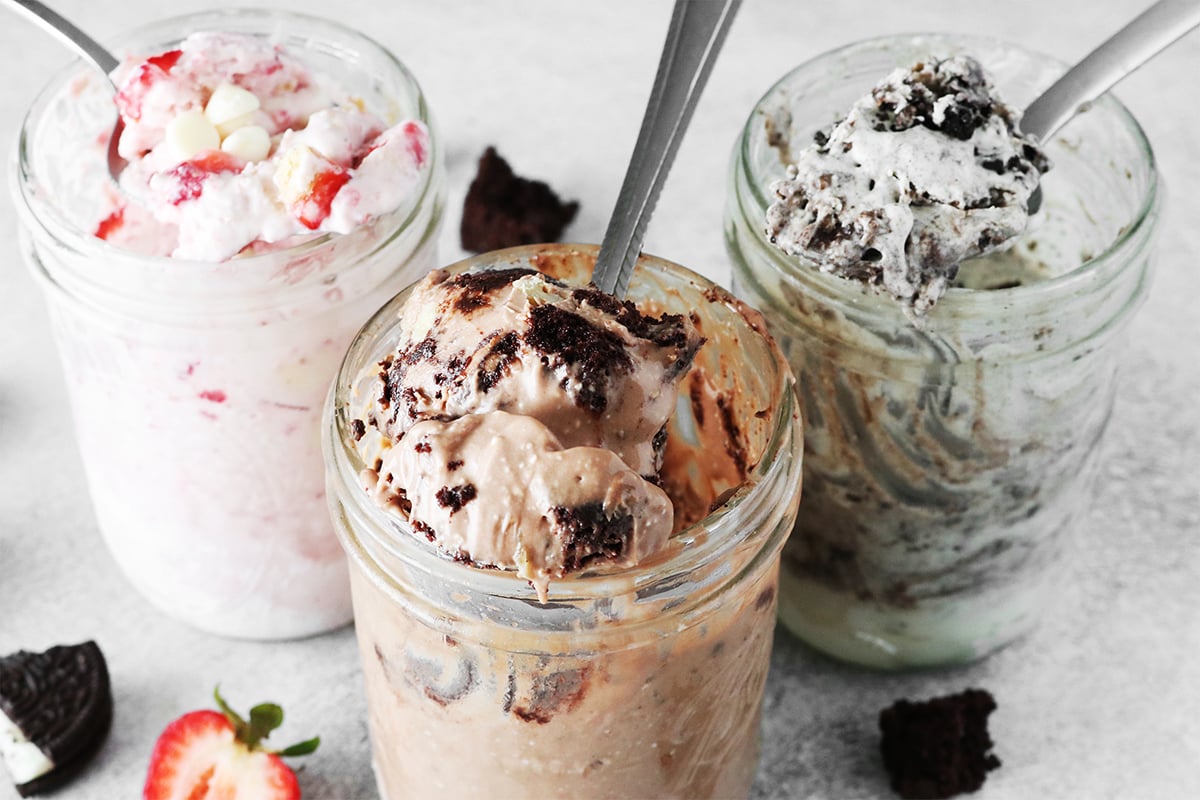 Remarks
To customize your mason jar ice cream, add liquid or creamy ingredients (like extracts or nut butter) to the jar along with the base ingredients. For solid mixtures like chopped fruit, nuts, or candies, stir in just before freezing. Be sure to leave 1 inch (or more) of space at the top to allow the mixture to expand. You can also cover the jar with a silicone lid, then switch to a metal ring lid as the ice cream hardens, after 1 or 2 hours.
Also keep in mind that the exact amount of ice cream made from a batch will depend on your additional ingredients. For example, if you add strawberry puree, the final volume will be greater than an ice cream that only has crushed cookies. Consider omitting added sugar if using very sweet supplements, such as Nutella.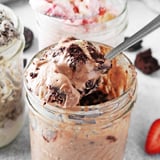 Ingredients
Basic Mason Jar Ice Cream:
3/4 cup heavy cream
3 tablespoons cream cheese (regular or whipped)
2 tablespoons sweetened condensed milk
1 to 2 tablespoons brown or white sugar
1/2 teaspoon vanilla extract
Pinch of salt
Cookies and Cream Ice Cream:
1/2 cup crushed Oreos (about 5 cookies)
Nutella Chocolate Ice Cream:
1/4 cup Nutella
1/3 cup brownie pieces
2 tablespoons chopped walnuts
Strawberry-cheesecake ice cream:
1/2 cup strawberry puree (about 1 cup chopped strawberries)
2 tablespoons graham cracker crumbs (about 1 1/2 sheets)
2 tablespoons white chocolate chips
2 tablespoons diced strawberries
directions
To make basic mason jar ice cream: In a clean, wide-mouthed jar, combine the heavy cream, cream cheese, sweetened condensed milk, sugar, vanilla extract and salt. Insert a whisk into an electric hand mixer. Beat ingredients until smooth and thick. Avoid over-mixing.
To make Cookies & Cream Ice Cream: Stir the crushed Oreos into the prepared ice cream base. Close the lid and freeze for 4 hours.
To make Nutella chocolate ice cream: In a clean, wide-mouth mason jar, add the ice cream base ingredients except the sugar. Add Nutella, beat until smooth and thick, then stir in brownie pieces and chopped walnuts. Close the lid and freeze for 4 hours.
To make strawberry-cheesecake ice cream: In a food processor, puree 1 cup strawberries. You can leave strawberry pieces if you wish. Prepare the ice cream base in a mason jar as directed above and stir in the strawberry puree. Stir in crushed graham crackers, white chocolate chips and diced strawberries, then close lid and freeze for 4 hours.
Information
Category

Desserts, Ice cream

Yield

1 serving

Total time

4 minutes, 59 seconds
Image source: POPSUGAR Photography / Kirsten Nunez