Hailey Bieber is well known for her gorgeous and glowing skin. In fact, she's so well known for it that she started a beauty brand, Rhode, to share all of her essential skincare secrets and products with the world. But if her skincare line isn't in your budget, her skincare smoothie just might be.
The smoothie was created in collaboration with Erewhon Market and contains Hyaluronic Acid and Erewhon Sea Moss Gel as skincare ingredients. If you want to try the smoothie for yourself and you don't live in Southern California where the Erewhon Markets are located, you can order the hyaluronic acid and sea moss online and make the smoothie at home. But Vital Proteins shared a simpler version on TikTok that can be made using only vanilla collagen peptides. The recipe contains many other healthy, nourishing, and hydrating ingredients that you can find at your local grocery store, such as strawberries, avocados, and dates.
The combination of strawberries, vanilla, and dates makes this smoothie deliciously sweet. If you prefer things less sweet, I recommend using just one date or skipping the maple syrup. Dates add a delicious and unique flavor to this recipe, but if you don't have a powerful blender, you might end up with a few small bits at the bottom of the glass. All the ingredients fit in my personal blender, which has a two-cup capacity, but it wasn't powerful enough to fully blend the dates. If you're using a smaller appliance, maple syrup might be the best sweetener option.
As delicious and filling as this smoothie on its own is, it's definitely made more visually appealing by the coconut cream and strawberry frosting swirl. I used a recipe from Sally's Baking Addiction for the strawberry frosting. If you can't find coconut cream, you can substitute coconut milk. Pour the coconut cream and strawberry frosting into the bottom of your glass, then cover with the smoothie and enjoy!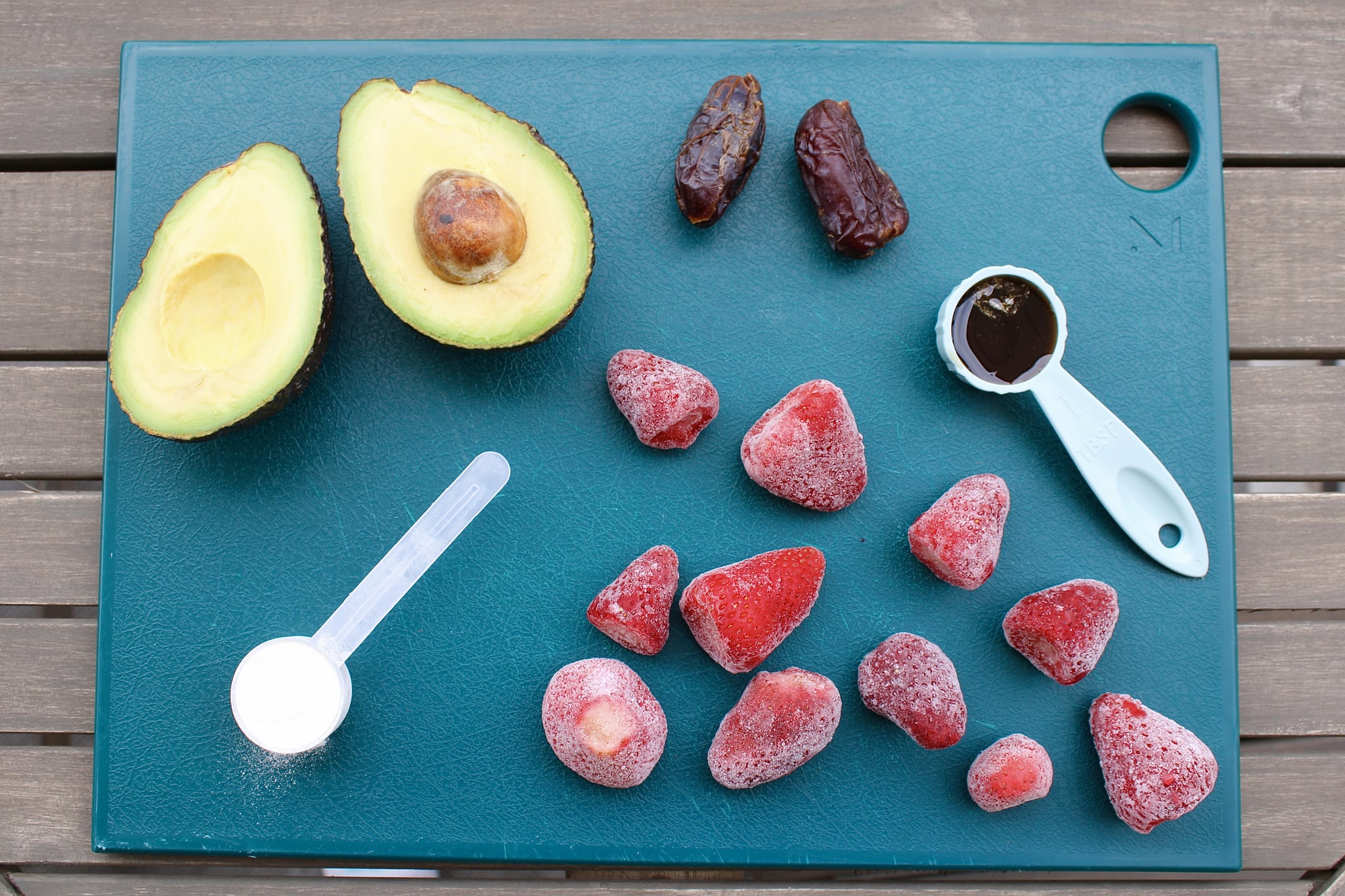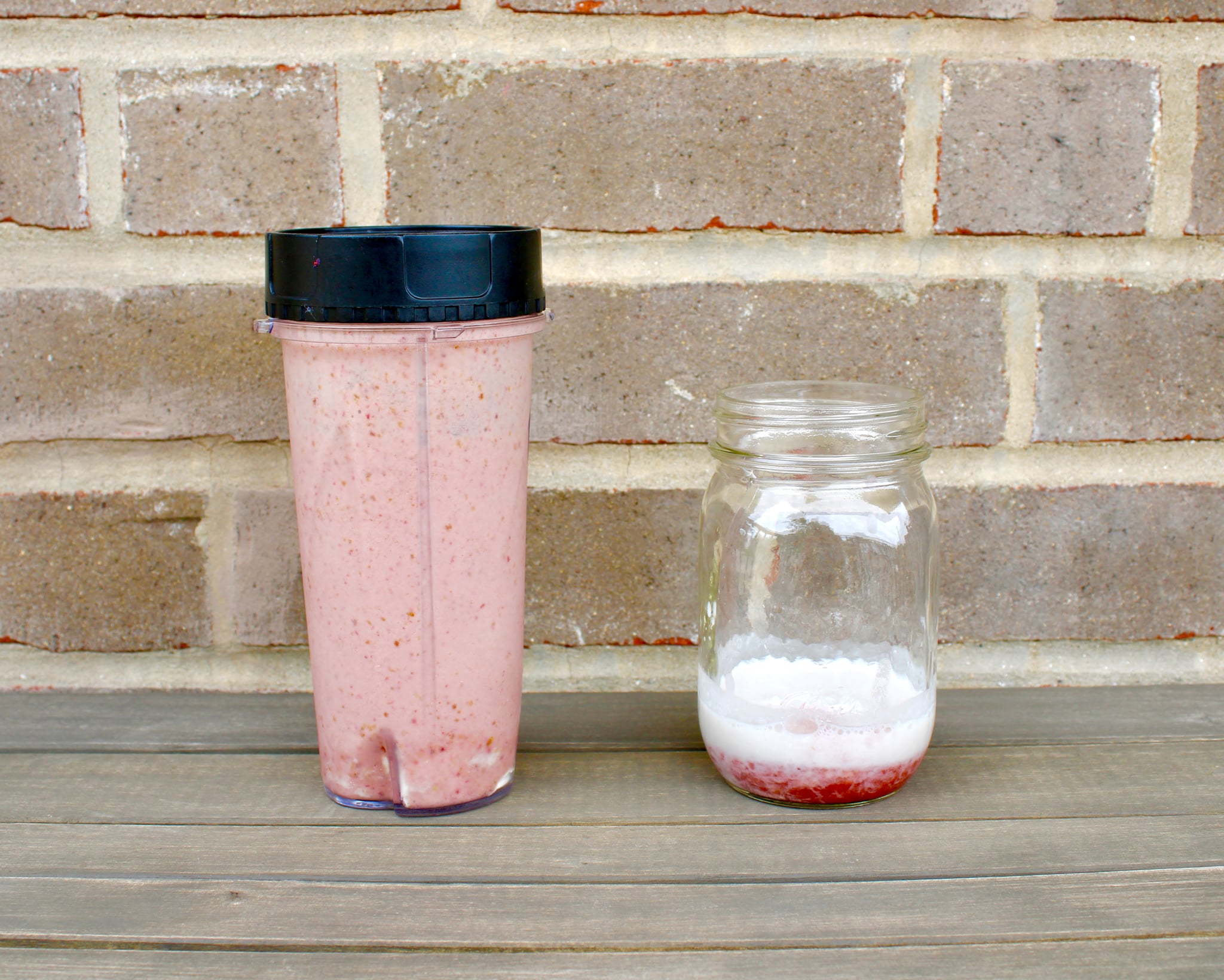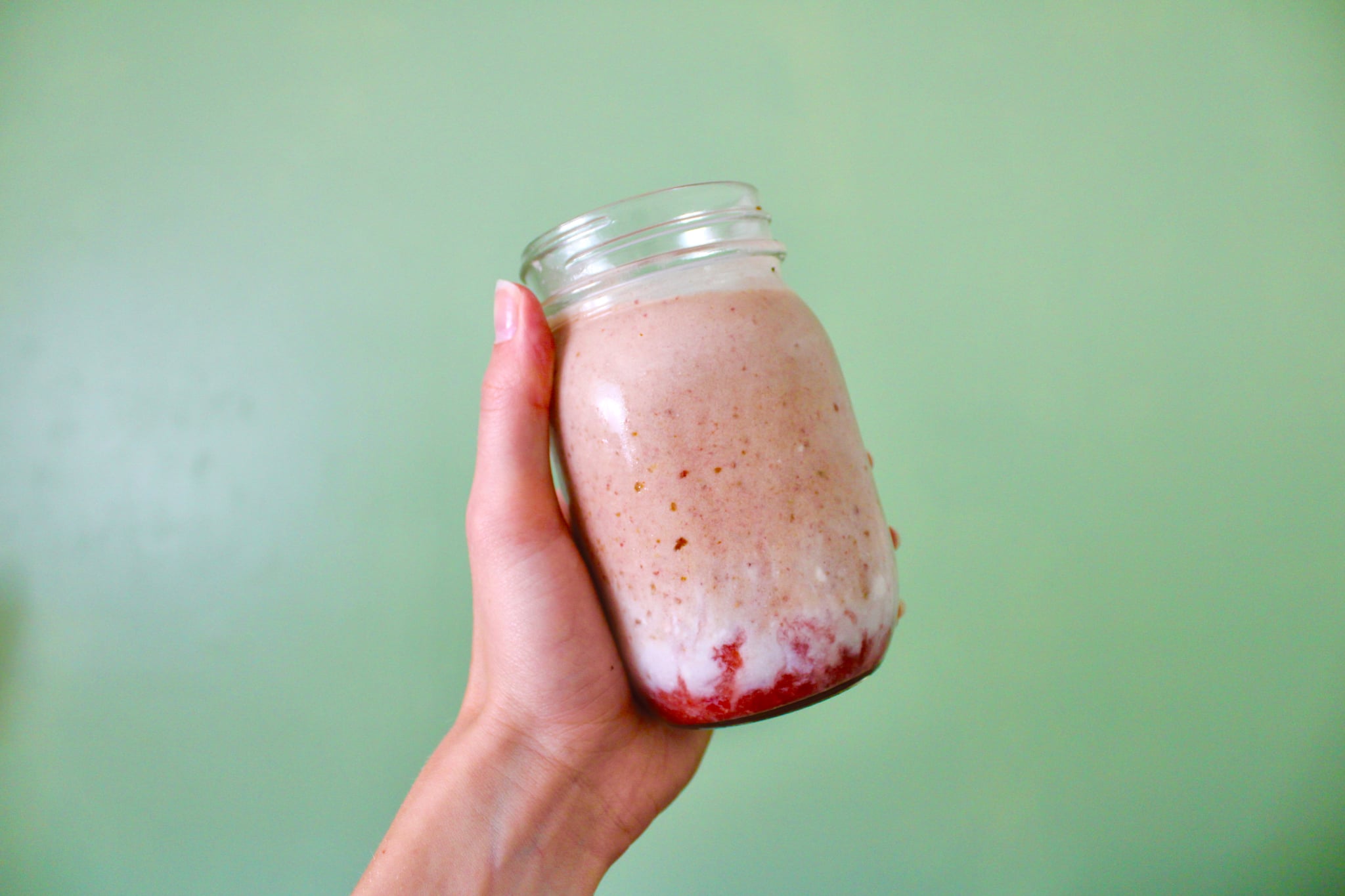 Remarks
The smoothie sold at Erewhon Market contains two additional ingredients: hyaluronic acid and sea moss gel. If you like your smoothies less sweet, you can skip the maple syrup or use just one. date.
Ingredients
1 cup frozen strawberries
2 pitted dates
1/4 cup avocado
1 tablespoon of maple syrup
2 tablespoons vanilla collagen peptides
1/2 cup almond milk
1/4 cup coconut cream (optional)
1/4 cup strawberry frosting (optional)
directions
If desired, start by making the strawberry frosting to cool while you make the smoothie.
Combine frozen strawberries, dates, avocado, maple syrup, collagen peptides and milk in a blender. Blend until smooth.
Add strawberry glaze and coconut cream to the bottom of a glass.
Pour smoothie over frosting and cream and serve.
Information
Category

Drinks

Yield

1 smoothie

Total time

4 minutes, 59 seconds
Image source: POPSUGAR Photography / Kaley Rohlinger